Lara Keel Lobbyist for the Texas Lobby Group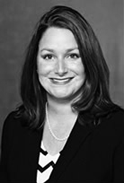 Lara Laneri Keel has more than 15 years of political experience in the state of Texas. She has been a part of the Texas Lobby Group since it began back in 2002. The Texas Lobby Group was named the #1 Lobby Team in Texas by Capitol Inside in 2007. Ms. Keel represents her clients before Texas legislators and policy makers, along with partners Mike Toomey and Bill Messer. In 2011, Capitol Inside named Lara Keel as the top ranked famale "hired gun" lobbyist in the State of Texas.
Lara was herself in the Texas Senate during the 75th and 76th sessions and was a lobbyist for the largest business group in Texas, The Texas Association of Business and Chambers of Commerce. She has also lobbied at a national level to the U.S. Congress on important employer issues.
As a Government affairs director, Ms. Keel was in charge of an important grassroots campaign, communications, and legislative lobbying and activity.
 Lara Keel Texas Lobbyist Background
Lara Keel received a B.A. in Political Science with a minor in history at Texas Tech University in 1993. She was listed as a woman of power and influence in the Austin Business Journal in 2009. She is a board member on the Texas Conservative Coalition, and the Texas Association of Business.
Lara Keel Lobbyist Quotes and References
When the Texas Legislature's new Republican members arrived in Austin for their first session this month, one of the first things they learned was where to find Mike Toomey and Lara Keel. As two of the three partners at the city's most high-powered lobby shop when it comes to Republican ties, Toomey and Keel have taken most if not all of the GOP's 31 freshmen lawmakers under their wings as informal advisors on the art of passing legislation, protocol and other fundamental elements of the legislative process in Texas. In an arena that's governed by a maze of complex and serpentine operating procedures and lined with more political landmines than opportunities for early success, the wisdom and friendship that the two lobby mentors are imparting will be highly valuable as the first-term Republicans attempt to navigate their way through their legislative debuts without fouling up."
Capitol Inside, January 2011.
 Lara Keel Texas Lobbyist Current Position.
Lara Keel works with the Texas Lobby Group, a full service government relations and lobbying business group. With deep roots and connections in Texas politics, the lobby group serves their clients before the state legislator. The Texas Lobby Group is committed to working within the guidelines and regulations of Texas Lobbying law, as laid out by the Texas Ethics Commission.